Newly painted skirting boards can grab your attention and make a vast sort of attraction on any house or its rooms. If you don't have enough knowledge that how to paint skirting boards, then you can't appreciate it, it will hold you back. 
I'll try to clear all your queries and confusion hereafter that more updates came from time to time. So, you don't have to worry about that. Before starting painting, Here, we will discuss some steps on how to paint skirting boards. So, stay tuned.
Preparation
 Before applying paint, first prepare your skirting boards. A plain skirting board needs to deal with wood primer and knotting solution. If they paint it already, you have to clean the surface using wet and dry paper with a small detergent quantity.
Paint
If you want a decorative coat, you can use any color paint specially designed for metal or wood, for example, satin, gloss, and eggshell.
Choose your Color:  As per condition, your color choice will apply to the walls but follow the color tone as your walls. The colors are dark and light; it's up to you along which you want to go. Dark colors give you a feeling of a modern and fashionable look. In contrast, light colors paint on the small room feel you appear more prominent & make it larger. If you are still confused, you can choose a crisp, pure white.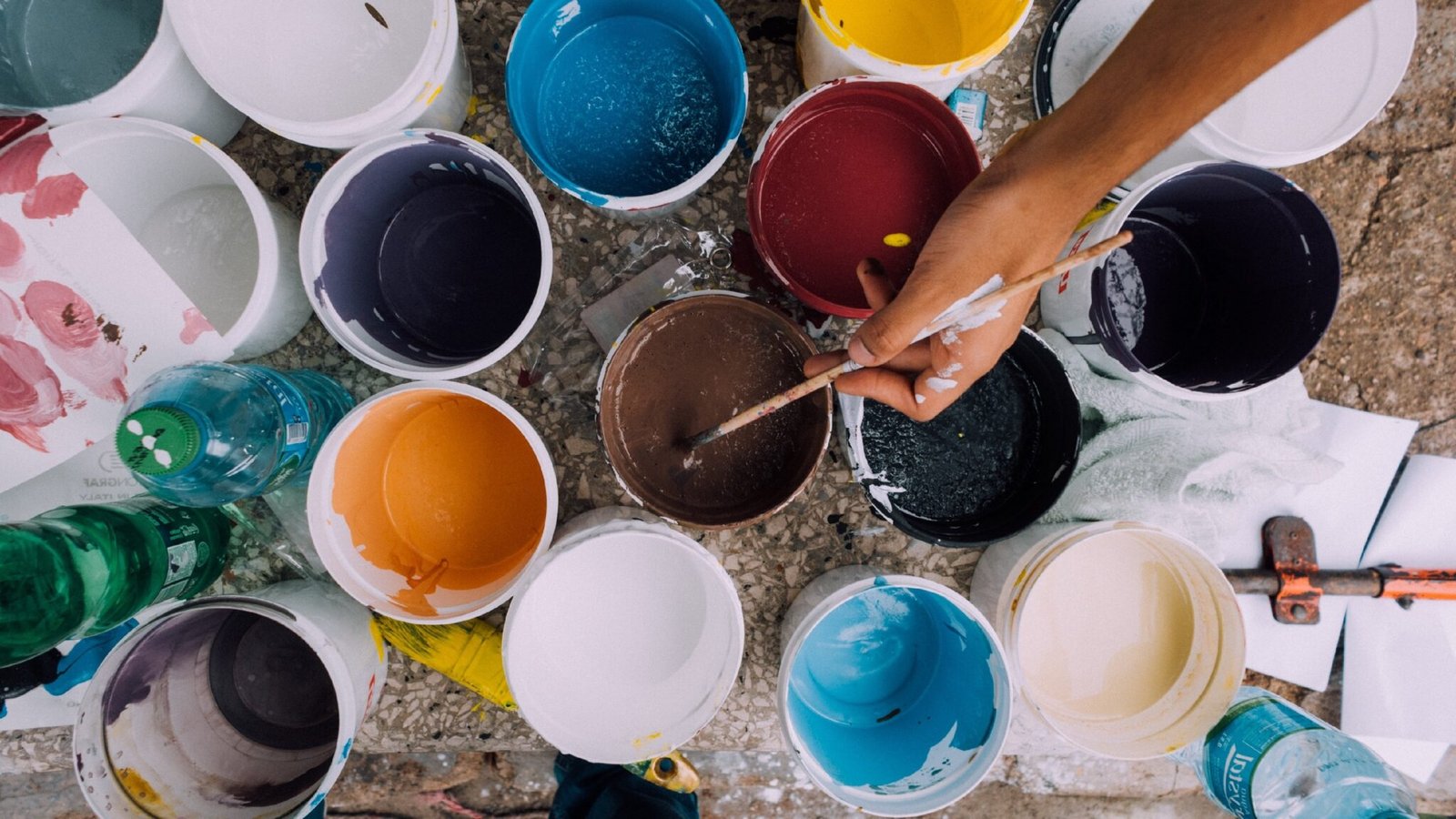 Pick your brush
A 5cm or two-inch paintbrush is perfect. If you are interested in water-based paint, make sure to use a synthetic bristles brush.
Sand your surface
Use a dry brush to eradicate the already present rough paint and dust. It will allow the paint to stick for a long time and future chipping.
Make a clean base
If you have chipped or dirty boards, clean them with a mild soap and water solution because it works ideally. 
Taped the Edges
Take a masking tape and apply it around the edges present on the floor. It helps you to make clean lines and a professional look. 
Start Painting
Dip half of the brush's bristles into the paint and wipe away the extra paint, make portions about a meter long and start to apply paint. Along the length of boards, make a final stroke.
Second coat
After drying paint for 24 hours, you have to apply the second coat, but water-based, take minimum time. So, do follow the terms and conditions before application of the 2nd coat.
Remove the tape
Do notice when the 2nd coat is completely dry, then you have to remove the masking tape with great care. Don't rush while removing the tape; otherwise, it will damage the paint layers.
The best method is, without any confusion or doubt, is cutting in. It is the professional finish, but a mastermind can do this trick. For example, while painting skirting boards with different colors to a wall, you'll 'cut in' to get a fantastic finish. Achieving straight lines where you want, then you can use this 'cutting in' trick.
Before getting a start, make sure that you have a 3 inch or 8cm angled paintbrush. During gripping a brush, you'll have to handle it as you have a pencil grip. Grip the brush close to its fibers. It would help if you also kept the paintbrush horizontal to parallel, then the brush towards the wall is the long edge.
While dipping the brush into the paint, make sure that falling straight down, only one-third part of the bristle gets wet with paint, and extra paint taps off.
As we're discussing painting skirting boards, so cover the cutting in horizontal line first. So, there is a possibility of painting the upper edge of the skirt, and then it will connect with the wall. I'll suggest you start painting almost 5cm away from the corners of the wall, and it will perfect to use one stroke. It will help to create a smooth paint layer on the wall.
In windows, you'll need to cut along the verticle line too. You can get a guide to cutting in. 
So here you have it, an excellent guide to cutting in. Keep in mind; if you want to become a master in art, you have to make few attempts. You have to practice it before applying it in real! It is always to paint in small chunks and adding a little brush to the paint every time. 
It will aid you to get straight lines very quickly and give it a professional finish look. But don't squeeze the brush into the surface; it will cause the paint to drop; use it lightly and keep a soft hand!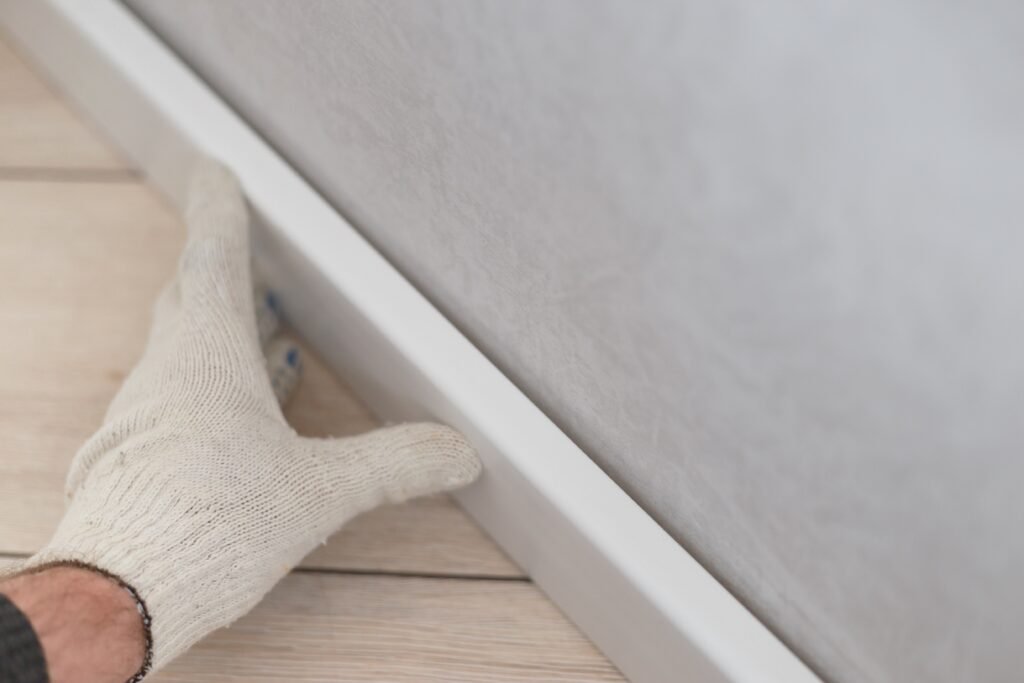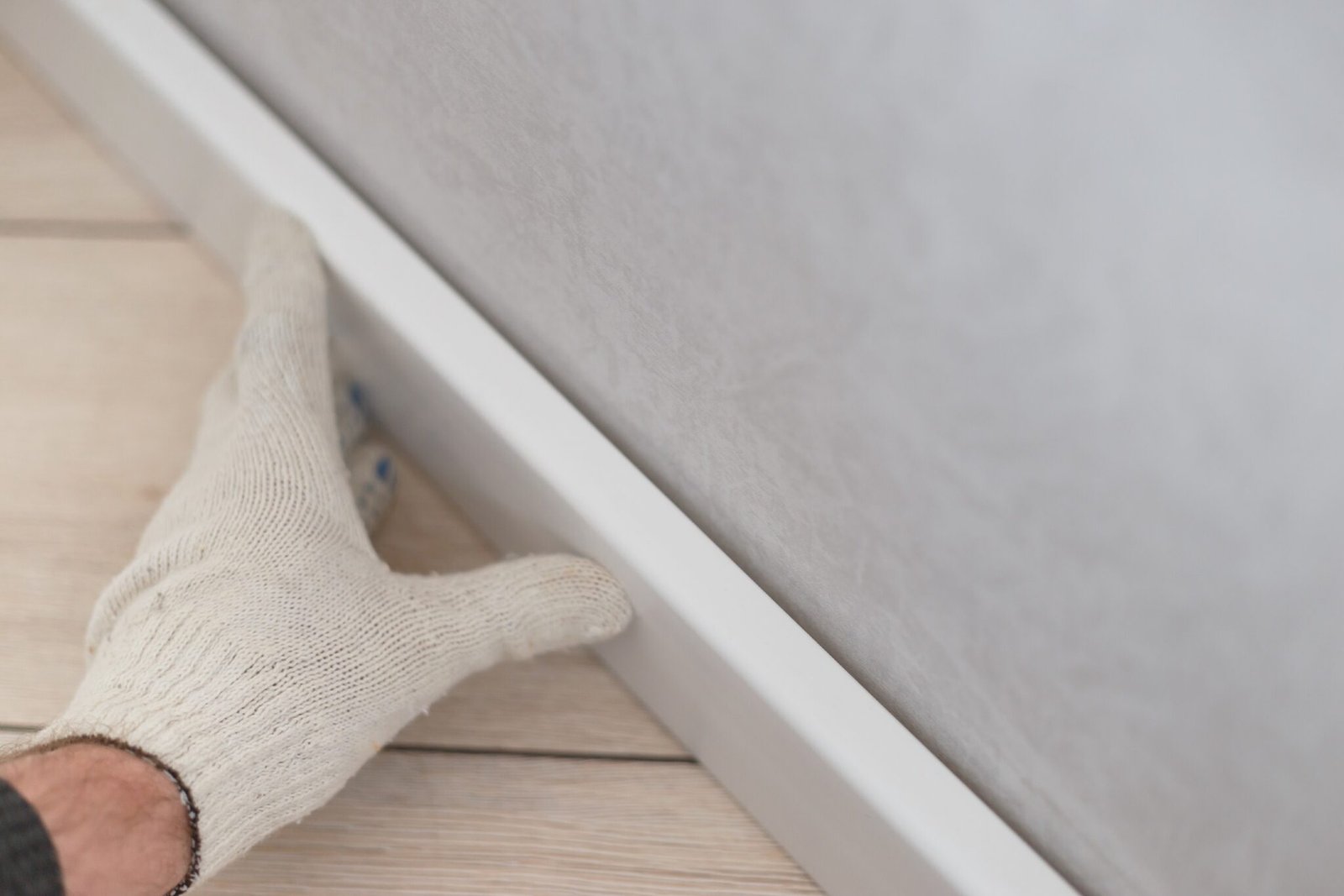 How to paint skirting boards without getting paint on the wall
The thing on which we all can agree is how confusing painting skirting boards can achieve. A lot of dragging and bending included while going through it, most notably if you want to avoid receiving paint on the walls or even though your carpet or floor.
Then we shall learn first how to paint skirting boards without getting paint on the walls, and you can also consider carpet in it. Before getting started, you have to practice it first, and you can also visit the property refurbishment companies, those are expert in this task. 
Now it's up to you to choose between two options. The first one is to mask the wall with masking tape or with a tool known as a paint shield.
A paint shield is a handy tool that helps you create a surface difference between the wall and the brush while painting the skirting board.
When you want to paint skirting boards, you'll need to follow three steps to make sure that you are not getting paint on the wall:
Use of masking or painter tape
Use of a paint shield
Cutting in method
How to paint skirting boards without getting paint on the carpet
It would be best to have plastic strips to push into the skirting and carpet break. They can be few inches wide and permit you to without getting paint on the carpet.
They are a few inches wide. 
Drag the carpet back about a foot or use some weight to lay it down, then start painting. Use a knife to drag it down backward the gripper rods when rising it back in. Mainly, masking tape and other tricks would not help you properly stop getting paint on the carpet.
How to paint skirting boards with carpet
It's great that we have a lot of solutions to solve this problem. The very first and easy method to get rid of this mistake is possibly not practical. Most people meet with this common problem when they want to renew their house interior via the painting process.
But in this procedure, you don't want to replace the carpet. But in this process, you will know that a new coat of paint for skirting boards in the room is in dire need.
Here we have two options for you to paint skirting boards with carpet. These are the main options which you can opt for the solution of the problem.
Whatever option you want to opt it's up to you.
Pull the carpet up before painting.
The perfect option to get rid of paint spots and the sprinkle of paint from the carpet is to pull up the carpet from that selected area. It is a good practice during the painting procedure to avoid paint lines and gloss stains. Choosing this option is not easy just because of the penetration of the carpet.
On the other hand, this method will reduce the chance of paint spots. By implementing this method, you can easily pull the carpet up and fold it during the painting procedure. Once the paint is complete, you can back down the carpet.
However, this paint method will not splatter, and move the furniture and pull up the carpet from that area is not very easy.
But don't worry, we have more options for you in which pulling up the carpet will not include.
Use of Mask tape
Here we are talking about the second main option to use mask tape between the carpet and skirting board. So, use around 2+ width of masking tape for this method. It is a quick but complex method to implement. On the other hand, it's a cheap and effective method to do this job on time.
Tools Used in this method.
Before proceeding with this method, make sure that all things you need in this process are already available in front of you. Then you will do this job quickly as soon as possible. So, you will not go to find these tools when you will start the painting process. 
How to paint a with carpet down
Ifyou have a carpet or hard floor down, and you desire to paint the skirtingboards, you have to implement the mask-up method.  Youwill get rid of displacing paint on the carpet when youwant to paint theskirting boards and pulling carpet dust into the color during this method.
Here is the procedure that how to implement it.
1- The first one is to buy a good quality masking tape, and its width is around 2″. 
2- Take the end of masking tape and use it according to instructions; hold the tape strictly corresponding to the skirting board. 
3- Take a start from one corner and pull towards the end.
4- Remember that you have to tighten up to skirting board with the help of masking tape. 
5- With the use of a 3″ scraper, cut off the end of masking tape.
6- Push the masking tape downward, press down, and make sure that the carpet s not showing while using masking tape against the skirting board. 
7- Repeat this method for the whole process around the door, floor, photo frames that you possibly want to paint. 
8- Once you have done, then start paint skirting boards without receiving paint on your carpet or floor. It will help you to get rid of not moving carpet fur into the paint. 
Be careful while cutting the tape; it may cut off your fingers.